Sorceress Raven Productions powered by Illustrators M.D Publishing Inc. is a production company for film and animated content.  We are a creative team that collaborates and combine our skills to create amazing visuals for your story – as well as entertaining with our original animated series.
Meet the CEO's of the Team
Creative Producer, Concept Designer, Animator, and 3D Modeler.:
Marie Kerns (CEO/CCO) is the founder of Sorceress Raven Productions, and one of three CEO's of Sorceress Raven Productions powered by Illustrators M.D Publishing Inc. She is the creator of three original series we are pitching so far.
Chief Marketing Operator, Head officer of Video Mastery:
Michael Rubin (CEO) is the Social Media expert of the team.  He is also our photographer and film coordinator.
Meet the Cast and Crew of the Team.
Compositor/Camera Director:
Derrick Matthias, is our camera director for the Video Mastery department, and Compositor for film and animation.
https://vimeo.com/derrickmatthias
Anthony Chue, is originally from Vancouver, Canada, Anthony Chue is best known for his music scores for movies such as Divergence (directed by Benny Chan) and All About Love (directed by Ann Hui). He is excited in being a part of Tales of Mytherwrel and is looking forward to writing the original music for this series.
Anthony was nominated for three Golden Horse, Best Film Score awards in 2003, 2005, and in 2007.  He was also nominated for an Asian Film Awards, Best Film Score in 2011.
Dale Gillespie, is a self-taught screenwriter who started writing back in 1975 just after high school when he wrote a couple of short scifi screenplays for a script contest in the local Science Fiction Club in Edmonton. Fast forward to 2005, sitting on a graveyard shift as a security guard.  Dale needed something to do, so he found these two old scripts and re-wrote them by hand over a period of weeks into two short screenplays. Since then, Dale hasn't looked back and continued writing.  Mostly thinking up his own stories, short and long, Dale has over 11+ screenplays written or in the works.
Fast forward once again to 2011 when he met Eric in a coffee shop in Vancouver.  They have been collaborating ever since on several scripts. Eric invited Dale to join the Mytherwrel team and he was very excited about it and working with Marie Kerns. It's an adventure in the making.
Gabriela Felder studied journalism at the school for "Applied Linguistics" in Zurich.  She then moved to Vancouver, Canada, to study writing for Film and TV at Vancouver Film School.  Gabriela is currently back in the UK, but is also looking forward in writing more for this series.
Ian Fults electriclipsproductions.com/
Casting Director and voice actor.
Earl Thomas www.earlthomasthevoice.com/
Earl voices the Mentor, a member of the dark cult that Thenia serves.
Samantha White shesbewitching.com/
Samantha voices Thenia, the misled sorceress that strives for power.
Michael Hobson www.youtube.com/watch?v=LFW8ew85i2M
Additional voices.
Mishu, the Cat
This feisty feline voices the baby dragon, Micarah.
Raj Rishi Matra rajrishimitra.com/
3D Model, Environment Artist
Jose Antonio drawingandink.wix.com/german
Concept Artist
Matt Taylor taylormatthew.carbonmade.com/
 ~*~
Visit our flagship animated series site, Tales of Mytherwrel is in it's production stage.
Contact us HERE for any questions about our services.

Electric Lips Productions
 The Marketing Anvil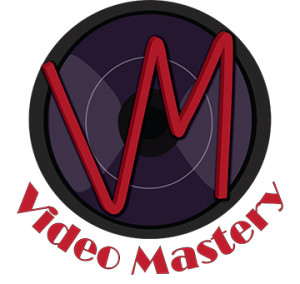 Video Mastery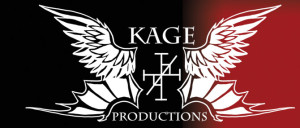 KAGE Productions